Shivkar Bāpuji Talpade (1864-1916) was an Indian scholar who is said to have constructed and flown an unmanned airplane in 1895. Talpade lived in Bombay and was a scholar of Sanskrit literature and the Vedas. 
During his school days, he came to know about ancient Indian aeronautics through his teacher Chiranjilal Verma, who led Talpade to read Swami Dayanand Saraswati's works related to ancient aeronautics, such as 'Rigvedādic Bhāshya Bhumikā' and 'Rigved and Yajurveda Bhāshya' and works done by Maharishi Bharadwaja in Rigveda. Inspired by these texts he decided to construct the Vedic Vimāna described in the Vedas, and started learning Vedic Sanskrit language.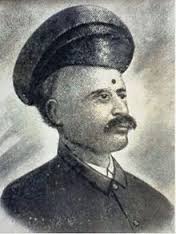 Mr Talpade used the Principle of solar energy combined with Mercury to design his plane 'Marutsakha'. Documents relating to his experiment have been preserved at the Hindustan Aeronautics Limited in Bangalore. After the experiment, Marutsakhā apparently was stored at Talpade's house until well after his death.
One of Talpade's students, Pt. S. D. Satawlekar, wrote that Marutsakhā sustained flight for a few minutes. According to K.R.N. Swamy "a curious scholarly audience headed by a famous Indian judge and a nationalist, Mahadeva Govinda Ranade and H H Sayaji Rao Gaekwad, respectively, had the good fortune to see the unmanned aircraft named as 'Marutsakha' take off, fly to a height of 1500 feet and then fall down to earth".The presence of Mahadev Govind Ranade and Sayajirao Gaekwad III during the flight is also cited in "Annals of the Bhandarkar Oriental Research Institute"
Article captured from London times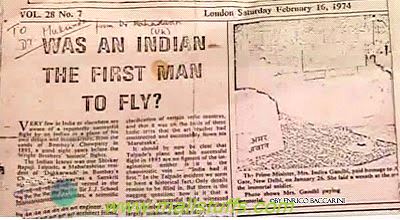 At an aeronautical conference in Chennai, Talpade's flight was discussed by foreign delegates. D H Bedekar, one-time principal defence scientific officer, has said Mr Talpade's plane for some technical reasons failed to operate to its full design limits
Talpade wanted to unravel the mystery with further experiments. He even made an appeal for funds some Rs 50,000 at a public meeting in Ahmedabad he had addressed. But to no avail. As his biographer,Professor Kelkar, wrote: "His efforts crashed like a bird whose wings are slashed."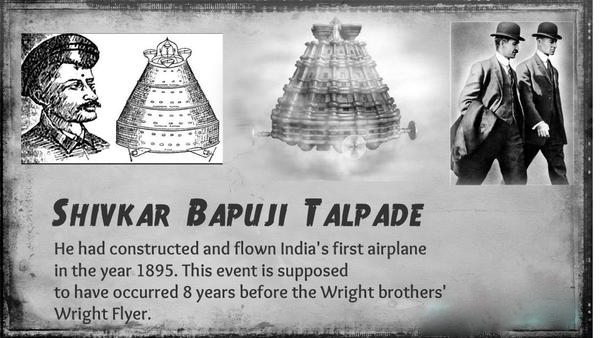 In contrast the US army donated 25,000 dollars to the Wright brothers to pursue their feat. In turn the brothers' invention redefined how the US fought its wars.
Wilbert Wright accomplished their feat in California on December 17,1903. Their flight lasted for 37 seconds. 
Source : Google, Wikipedia